Jerome Edwards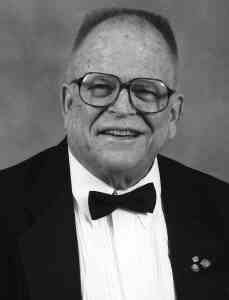 We are saddened to announce the passing of Mr. Merrill Jerome Edwards on September 2, 2021.  Jerome started his teaching career as the Band Director at Sneads High School (Jackson County, Florida) from 1961-1963.  After receiving his Masters Degree from Florida State University, he taught one year at Immokalee High School and then became Director of Bands at Naples High School (Collier County, Florida) from 1965 - 1992.
He also served as President of the Florida Bandmasters Association from 1988-1990. Jerome was incredibly active in FBA and especially the Naples area district, even after his retirement.  Jerome and his wife Judy had sold their house in Naples and moved to North Carolina full time. We certainly will miss those wild-colored jackets he always wore.
Condolences can be sent to his wife and family at:  24 Cliff Dalrymple Road, Franklin, North Carolina  28734.
Donations can be made to the First United Methodist Church of Franklin, North Carolina, or flowers sent for the service at Bryant-Grant Funeral Home, 105 West Main Street, Franklin, North Carolina 28734.  Flowers must be sent by Wednesday, Sept. 8.
posted 9/3/2021
Kieth Aiello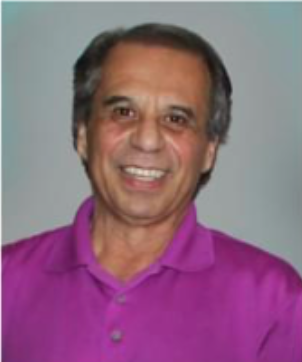 It is with sadness that we share the passing of John Aiello on August 25, 2021. He recently retired as the Band Director from the Pine Crest School in Boca Raton. John started at Pine Crest in 1974 and served as the head of the Music Department for many years.
Arrangements for services have not yet been announced by his wife Jennifer, but condolences may be sent to: 6004 Golf Villas Drive, Boynton Beach, FL. 33437.
posted 8/31/2021
Allan Williams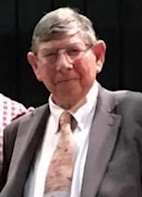 Allan Williams, retired band director from the Florida Panhandle, passed away Saturday, August 14, 2021. He was a band director for 43 years, teaching at Bay High School, Chipley High School, and concluding his career at Rouhlac Middle School in 2009. His impact on the students and colleagues he worked with for 43 years is only overshadowed by the love for Mrs. Becky, his children, grandchildren, and great-grandchildren.
Visitation is scheduled for Thursday, August 19, 9:30 am, followed by a memorial service at 11:00 am, both at Brown Funeral Home in Chipley. Burial will take place at White Oal Cemetery at 914 Washington Blvd., in Chipley, FL.
posted 8/16/2021
Janie Walker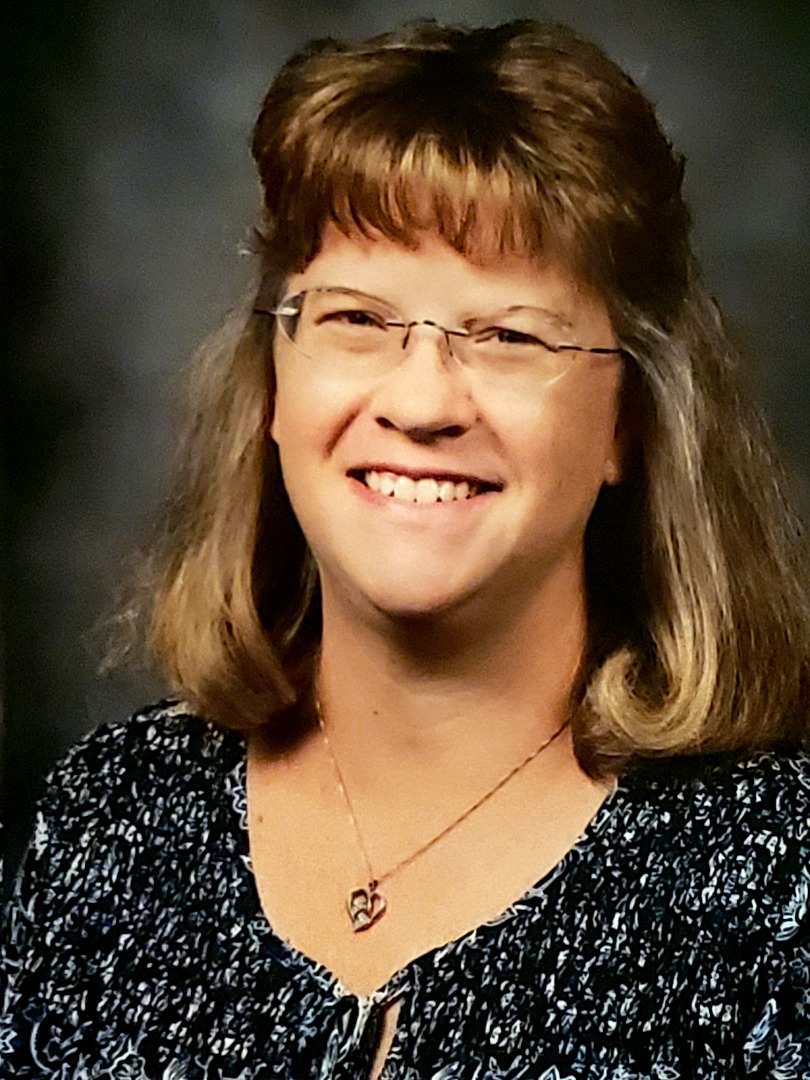 It is with deep sorrow that we announce the passing of Janie Walker, Director of Bands at Ransom Middle School, Cantonment, FL.  Please keep her family and students in your prayers.  Services will be held Saturday, May 29, 2021. Visitation 10:00 a.m., Funeral Services begin at 12:00 p.m. Hillcrest Baptist Church, 800 E Nine Mile Rd., Pensacola FL 32514
posted 5/28/2021
Rodester Brandon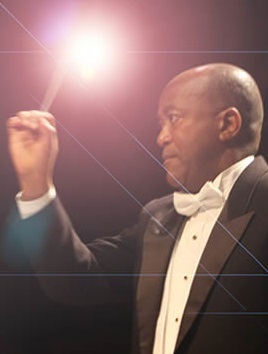 We are saddened to announce the passing of Rodester Brandon on March 30, 2021. Rodester was a Retired FBA Member and band director, and an Adjudicator for the FBA. More information will be posted when it comes available. Our thoughts and prayers are with his entire family.
Rodester enjoyed a distinguished career as a conductor, bassoonist and educator, most recently serving as chairman of the Music, Theater and Dance department at Miami Dade College's Kendall Campus and founder, conductor, and artistic director of the Miami Wind Symphony.
A full-time educator since 1981, Mr. Brandon was formerly band director at Homestead High School, Atlantic High School in Daytona Beach, and New World School of the Arts in Miami, and has also held adjunct professor positions at Miami Dade College and Florida Memorial College in Miami. Throughout his career, his colleagues have honored him by nominating and electing him Teacher of the Year.
Bands under his direction have consistently received superior ratings at festivals and notable acclaim in concert performances. Among these is the New World School of the Arts Wind Ensemble, which performed at the Midwest Band & Orchestra Clinic in Chicago in 2006.
Mr. Brandon was active in the Florida Bandmasters Association, having served as a state board member, chairman and secretary of the Miami-Dade district, and a member of the association's Concert Music and Solo and Ensemble Committees.
Viewing & Memorial: April 9, 2021, 5:00-7:00 p.m. at St. Paul Missionary Baptist Church in Homestead, Fla.
Funeral Services: April 10, 2021, 2:30 p.m. at Covenant Missionary Baptist Church in Florida City, Fla.
posted 3/30/2021
James Hacker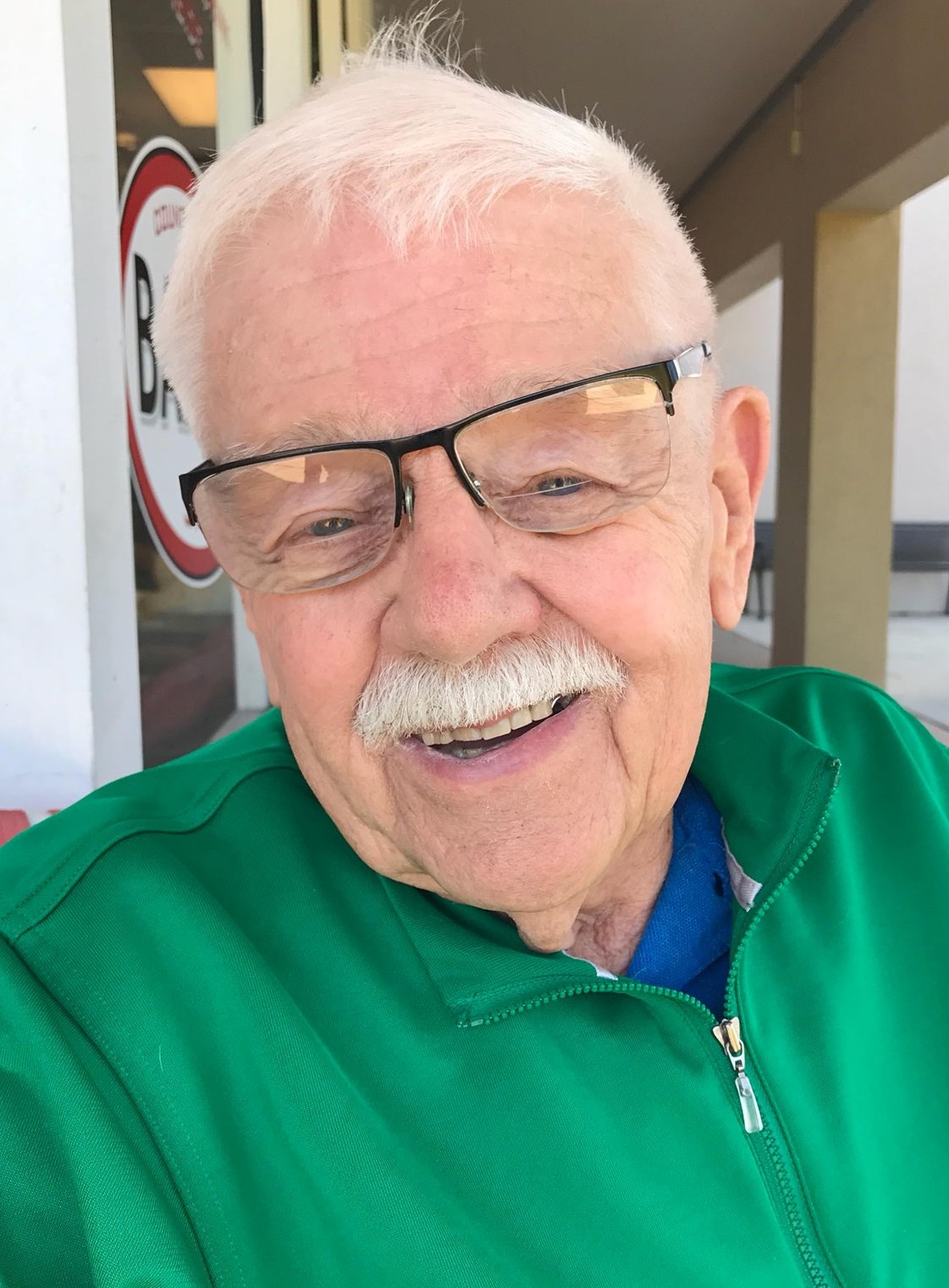 We are saddened to announce that James Hacker, FBA Retired Life Member and FBA Adjudicator, passed away Sunday, Feb. 21. Jim was a music educator in Pinellas County for over 35 years, beginning as the Band Director of Seminole Middle School in 1973. He was a long-standing member of the Omega chapter of Phi Beta Mu and the American School Band Directors Association. Mr. Hacker wasn't just a Band Director but also an innovator who went above and beyond the call of his title, and was especially proud of his middle school and church steel drum bands. He was a well-respected adjudicator for the Florida Bandmasters Association, an intentional mentor, and a trusted colleague. His legacy lives on through his family, students, and friends. A celebration to honor his life will take place at a later, safer date.
posted 2/27/2021
Harold Moyer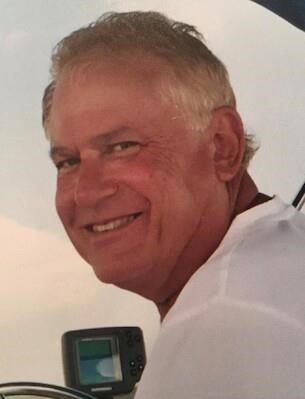 Dr. Harold Ivan Moyer, 77, passed away on February 17, 2021 after a brief illness following a heart attack. He is survived by his wife of 17 years, Wendy Zumbrun Moyer. Born in Jackson, Mississippi, he graduated from Murrah High School in 1962. He then attended The University of Southern Mississippi, but transferred to the University of Mississippi (Ole Miss) where he received a Bachelor, Master and Doctorate Degree in music. He served as the band director at Harrison Central H.S., Georgia Southwestern University and Southwest Dekalb H.S. in Atlanta before moving to Naples in 1976. He then served as the band director at Immokalee High School and Middle School for 3 years before moving to Gulfview Middle School where he was the band director for about 20. He was active in The Florida Bandmaster's Association having served as both District Secretary and District Chairman. He retired in 2008 as a Life Member of FBA.
posted 2/27/2021
Michael Ginesin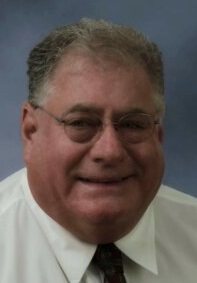 Michael S. Ginesin of Apopka, Florida passed away Saturday, February 13, 2021. A graduate of Florida State University, Mike was a superb and well-respected band director. He spent most of his teaching career in Orange County at Maitland Junior High. During the past few decades, Mike worked as a middle school administrator at Teague, Lakeview, and Greenwood Lakes Middle Schools. He was a great teacher and a tremendous advocate for music education. Mike was highly regarded as an adjudicator for FBA in concert, solo & ensemble, marching, and jazz music performance assessments.
Mike is survived by his wife Kathleen, daughters Wendy, Michelle, Shannon and their husbands, and six grandchildren. We will remember his intelligence, musical skills, sense of humor, and friendship. 
posted 2/17/2021
Damon Richardson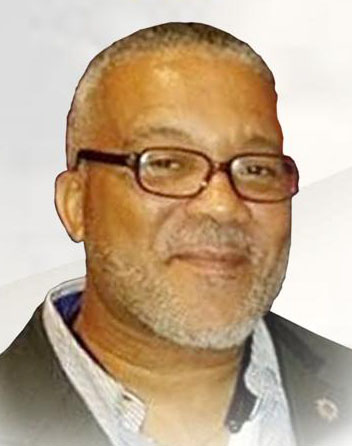 It is with a heavy heart that I inform you of the passing of Dr. Damon Richardson, retired director of bands at Miami Norland Middle School. This passionate educator has been a staple in our professional community and his commitment and drive for his students will be unmatched. He will be remembered as a hard-working and devoted advocate of music for Miami Dade County, the school district, and the students he taught. 
posted 1/15/2021
Marion Scott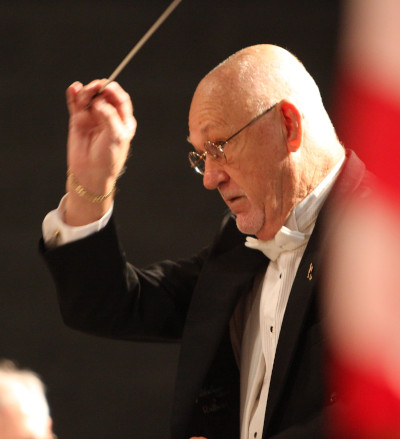 Marion Scott passed away Tuesday, October 6, 2020, after several months of declining health. Scotty was a band director in Brevard for a remarkable sixty years! He came to Brevard in 1959 to become Director of Bands at Southwest Junior High School. In 1965, he opened Merritt Island High School where he started the Mustang Band program. His program at MIHS was considered by many as a powerhouse! In 1975, he took over the band program at Brevard Community College. After his retirement in 1998, Scotty conducted the Community Band of Brevard. Marion was a fine conductor, an excellent musician, a dedicated teacher and a first class saxophonist. He could read the spots off the page and had incredibly strong rhythmic skills. Scotty was my saxophone teacher during my time as a student at Brevard Community College and he helped me prepare for my audition at Northwestern University. As was the case with many young band directors in Brevard County, I will be forever grateful for his assistance in my formative years. I used many of his teaching techniques every day in my band room. Scotty was fun to be around. He was universally loved and he will be sorely missed by the many friends and students whose lives he touched.
Tribute written by Jim Bishop. Photo provided by the Community Band of Brevard.
posted 10/12/2020
Nancy Barlar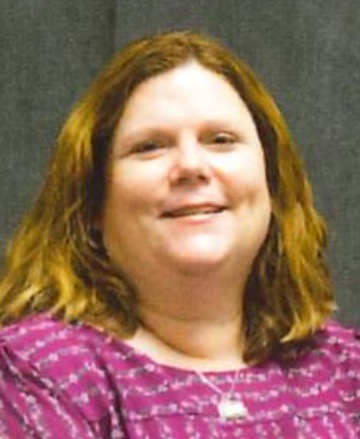 Dr. Nancy Elizabeth Barlar passed away on May 23, 2020, after waging an almost eight-year war with metastatic breast cancer. Nancy was born on October 21, 1974, in Nashville, Tennessee, and moved to Temple Terrace in 1976 when her father came to Florida College to start a band program. She graduated from King High School in 1992. Nancy received an AA from Florida College, a BS in Music Education from the University of South Florida, a Master of Music in Clarinet Performance from the University of Memphis, and a Doctor of Musical Arts in Music Education from Boston University. She taught for several years in the School District of Hillsborough County, primarily at Adams Middle School where she directed the band for over 10 years. Nancy was currently a full-time music professor at Florida College where she was instrumental in developing the music education program and obtaining state approval of the program. She also served as an adjunct music professor for the University of South Florida, Hillsborough Community College – SouthShore Campus, and St. Leo University, and she had previously taught graduate courses for Boston University. Nancy was a member of the National Association for Music Education, the Florida Music Education Association, the Florida Bandmasters Association, Music Teachers National Association, Florida State Music Teachers Association, Mid-State Music Teachers Association, and the International Clarinet Association, and she served as co-sponsor of the NAfME Collegiate chapter at Florida College. 
Nancy grew up on the Florida College campus since both of her parents taught music there. Because she loved the college, teaching music, and training future music educators, Nancy requested that an endowed scholarship fund for music education students at Florida College be set up in her name. If you would like to remember Nancy, please consider donating to the Dr. Nancy Barlar Music Education Scholarship Fund at Florida College, 119 N. Glen Arven Ave., Temple Terrace, FL 33617 or online at www.floridacollege.edu/giving/make-a-gift.
posted 10/10/2020
Al G. Wright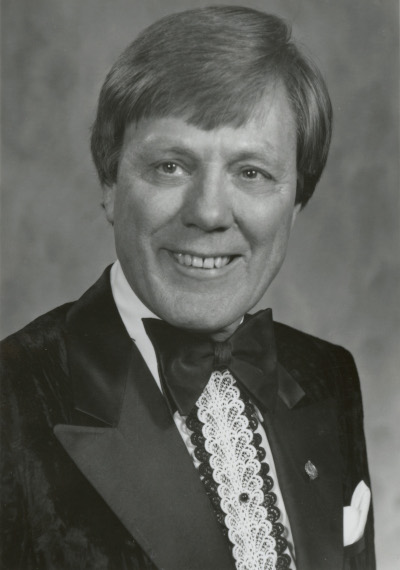 The Florida Bandmasters Association is saddened to announce the passing of our longest living Past President, Dr. Al G. Wright (1916-2020) on September 5 at is home in West Lafayette, Indiana.  Dr. Wright served as President of the FBA from 1946-47 and President of the FMEA from 1952-53.  He grew up in Michigan and attended the University of Miami, where he earned his bachelor's and master's degrees in music.  He taught band and orchestra at Miami Senior High School from 1937-1954, after which he became the second director of the Purdue All-American Marching Band in the summer of 1954, where he served for 27 years until his retirement in 1981. 
In 1954, Wright was one of the founding members of the Florida chapter of the American School Band Directors Association (ASBDA), and in 1961 founded the National Band Association (NBA), serving as its founding president, secretary-treasurer, and then honorary life president (2000).  Wright was president of numerous band organizations and served on many Boards of Directors throughout his career.  You can see his FBA Legacy Project interview on the FBA Legacy Project page.  Dr. Wright was 104 years old. 
posted 9/8/2020
Robert L. Spradling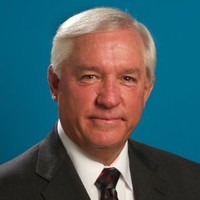 Robert L. Spradling passed away on Saturday, July 18, 2020, after suffering a stroke. Bob was a well known and highly respected professional in Florida in the music profession. Bob grew up in Pompano Beach, FL, where he attended and graduated from Pompano Beach High School. He attended Florida State University where he received his bachelor's degree in Music Education. Upon completion of the undergraduate degree, he continued his studies at FSU while working as the Junior High Band Director at James S. Rickards High School in Tallahassee, FL. He completed the Masters degree and accepted the position of Band Director at Deerfield Beach Junior High School in Broward County, FL. In 1971, Broward County opened five new high schools, and Bob was hired to be the director of Bands at Coconut Creek High School, where he established a highly successful band program.
In 1978 Bob entered the doctoral program at Florida State University and in 1980 he was awarded the PhD in Music Education. He accepted the position of Director of Bands at Syracuse University, in Syracuse, NY. While at Syracuse he quickly established a reputation for producing ensemble performances of the highest quality, creativity, and variety. He was instrumental in helping to re-establish the Band Directors Association in New York, which had become dormant prior to his arrival in NY. In 1993 Bob accepted the position of Director of Bands at the Western Michigan University in Kalamazoo, Michigan. While at Western Michigan, Bob continued to build his reputation as one of the leading college band conductors in the country, and took his ensembles to several foreign countries to showcase the level of excellence of his students. He also believed that travel to foreign cultures presented a wealth of learning opportunities for his students. Bob also served as the coordinator for the wind and percussion faculty at WMU, and continued the highly successful composers symposium which brought well-known composers of wind band literature to campus for workshops, master classes, and concerts.
Bob was widely sought after as a clinician, guest conductor, and adjudicator. He was known for his deeply perceptive analysis of band performances, and for his honest and prescriptive comments to high school bands when adjudicating their performances. He was a mainstay as an adjudicator in Florida for many years. Bob was respected by his colleagues, adored by his students, loved by his friends, and will be remembered for his professional integrity and warm smile. He is survived by his wife Diana, a well known choral educator and jazz vocal pedagogue, his son Scott, and four brothers. Bob Spradling will be missed by all who knew him.
Memoriam by Bentley Shellahamer
posted 7/22/2020
Tom McDonald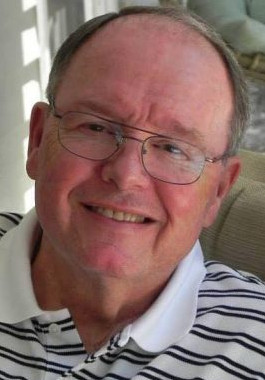 Mr. Tommy Ray McDonald died on Friday, June 26, 2020, at Lakeland Hospice House, due to congestive heart failure. Tommy worked for the Polk County Public Schools for 31 years, serving as band director of Lakeland Jr. High School (1964-1965), Crystal Lake Jr. High School (1965-1967), and Kathleen Sr. High School (1967-1975).
He then became an administrator for Kathleen Jr. High School (1975-1978), Lake Gibson Sr. High School (1978-1981), and Fort Meade High School (1981-1984). Tommy became Music Supervisor for Polk County Public Schools beginning in 1984, and in 1987, he became the Director of Music, Fine Arts, and Magnet Schools. Tommy was the founding administrator of Harrison School for the Arts. In June of 1995, he retired from the PCPS and became an associate professor of music at Southeastern College in Lakeland (1995-1998) and helped with the pre-internship program for music majors at Florida Southern College in 2003. He made an enormous contribution to fine arts education in Polk County.
A memorial service will be conducted on Saturday, July 18, at 10:00 a.m., at Lakes Church, formerly known as First Baptist Church at the Mall, 1010 E. Memorial Blvd., Lakeland, in the GO Center, with visitation beginning at 9:00 a.m. A separate memorial service will be held at Carr's Hill Baptist Church in Brevard, NC, at a later date.
In lieu of flowers, memorial donations can be made out to Good Samaritan's Purse at tinyurl.com/TRMcdonald or the Lakeland Dreadnaught Band Boosters, in memory of Tom McDonald, 726 Hollingsworth Rd., Lakeland, FL 33801.
posted 7/3/2020
Jim Matson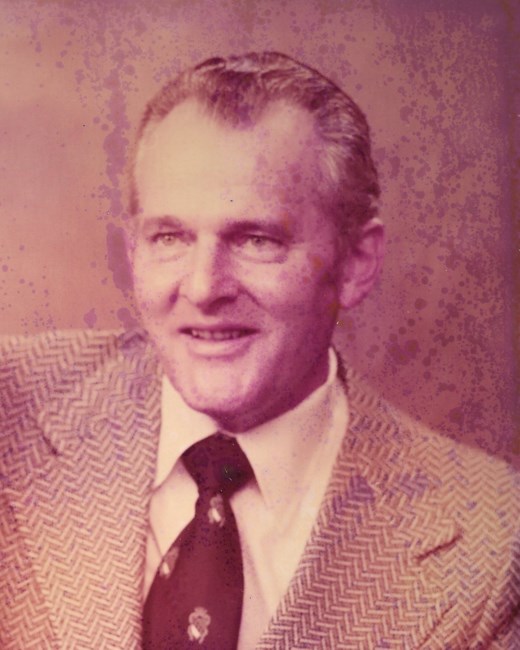 James "Jim" Elwin Matson passed away on March 4, 2020. He was born January 24, 1931 in Tallahassee, Florida to Albert Elwin Matson and Helen Healy Matson. He attended Leon High School. Upon graduation he joined the Florida National Guard and served until 1950, when he joined the U. S. Navy. While in the Navy, Jim was an Aviation Photo Mate. In 1954, Jim left the Navy and begin his studies at Florida State University where he received his Bachelor's of Music Education in 1958. Later, Jim went on to receive his Master's in Education from the University of West Florida. He taught music and directed bands for the Escambia County School District for 40 years, teaching at Clubbs Junior High, Pensacola High, Ferry Pass Junior High/Middle, and Escambia High School during his teaching career. 
posted 4/1/2020
Kristen Page Clark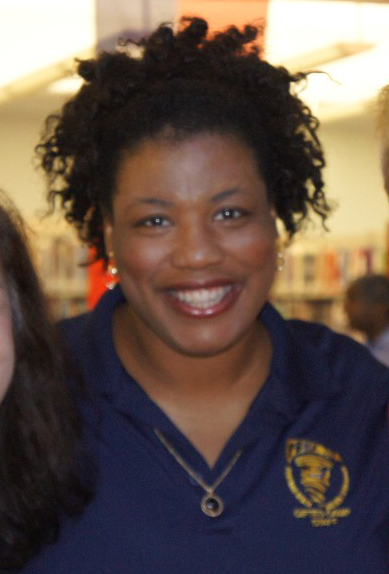 We are sad to announce the passing of Kristen Page Clark of Hialeah, Florida. Kristen was at Daytona Mainland early in her career and then at Pine Ridge High School from the late 90's until 2006. She then taught at Pompano Beach High School in Broward County from 2007 – 2015 before suffering a career ending stroke. Kristen shaped the lives of thousands of students with grace, wisdom, and friendship.
A Memorial Service is planned at the New Birth Cathedral of Faith International, 2300 NW 135 th Street, Miami, FL, on Friday, December 20 at 11:00 am.
posted 12/11/2019
Lenvil Dicks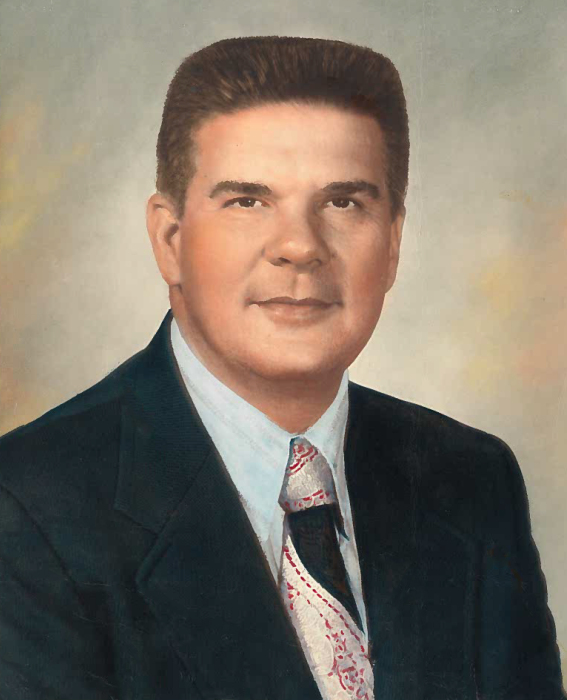 Mr. Lenvil Herbert Dicks, age 91 of Lake City, passed away on Sunday, September 15, 2019.  He graduated from Columbia High School in 1946, where he played trumpet in the Columbia High School band under Band Directors Carl Roberts and Barney Black. He earned his Bachelor degree in music from Stetson University, played trumpet in the Fifth Army Division Band, earned a Masters of Music from Baylor University, and played first trumpet in the Dallas Symphony Orchestra.  Lenvil returned to Florida and accepted the Directorship of the Union County High School Band in Lake Butler, and then Columbia High School where he served as Band Director from August 1956 until June 1966. During this period, he wrote the Columbia High Tiger fight song "Onward Victorious" which is still played to this day. 
Funeral services for Mr. Dicks will be conducted on Thursday, September 19, 2019 at 11:00 AM at Hopeful Baptist Church with Rev. Ralph Rodriguez officiating. Interment will follow at Hopeful Baptist Cemetery.  Visitation with the family will be Wednesday evening from 5:00 PM to 7:00 PM at the funeral home
posted 9/19/2019
Jack Taylor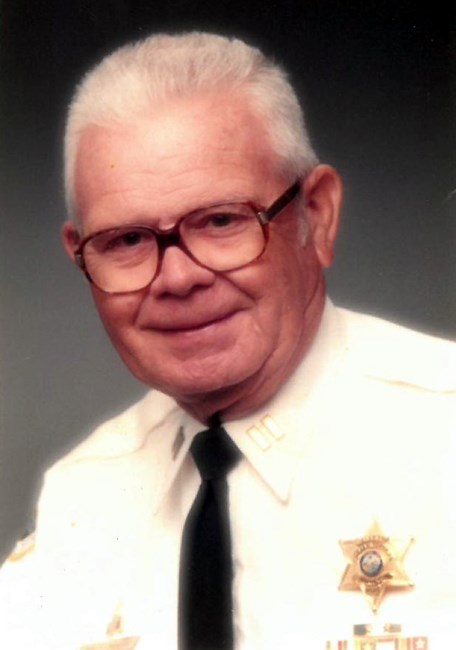 Jack Frazier Taylor, 92, passed away peacefully on August 19, 2019. In 1954, Jack began his career as a musician and band director, when he became a band director at Whitesburg High School, in Whitesburg, Kentucky. Within a few years, Jack accepted a band director position at Pikeville High School, where he continued to teach until moving to Florida in 1961. Jack continued his career in music and was named band director at Evans High School, in Orlando where he instilled the love of music in many high school musicians. Jack ended his career in education at Lockhart Junior High after more than 30 years teaching music.
A Celebration of Life Service will be held on Saturday, September 7, 2019, 1:00 p.m. at Baldwin Fairchild Funeral Home, 7520 Aloma Ave, Winter Park FL 32792. Please wear something blue in honor of Jack's "Wildcat Spirit".
posted 9/4/2019
Gordon O'Hara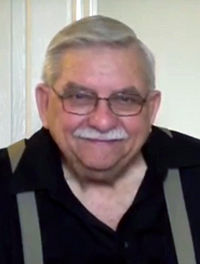 Gordon O'Hara, Longwood, Florida, passed away June 11.  Gordon started his teaching career in 1959 at Lockhart Jr. High School in Orange County. He was a Life Member of FBA and a long time FBA adjudicator, as well as a clinician, conductor, and professional musician throughout the state of Florida.
Watch His Legacy Project Interview Here
Viewing: Tuesday July 16, 6:00 p.m. to 8:00 p.m. at the Baldwin Fairchild Funeral Home, 994 E. Altamonte Dr. Altamonte Springs FL 32701
Grave Service: Wednesday July 17, 9:00 a.m. Highlands Memorial Gardens, Highway 436, Forest City FL 32752, Garden of Resurrection Lot 145D
A memorial service will be held Saturday, July 20, 2019, 11:00 a.m. at Sweetwater Baptist Church, 3800 Wekiva Springs Rd., Longwood, FL 32779.
posted 7/12/2019
Don Reynolds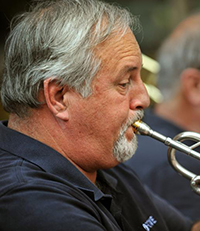 Don Reynolds passed away on Tuesday, March 26, 2019. He was the band director at West Nassau High School for 23 years, and started out at Callahan Middle School in 1975. Throughout his music career he has played with the First Coast Wind Ensemble, the Jacksonville Symphony, and traveled around Florida with the Barnum & Bailey Circus and Holiday on Ice.  
Watch His Legacy Project Interview Here
Visitation is Friday 3/29 from 1:00 PM - 2:00 PM at the 1st Baptist Church of Callahan.
Funeral will be Friday 3/29 at 3:00 PM at the First Baptist Church of Callahan.
A private burial service will follow.
Source & Photo Credit: Jacksonville.com
posted 3/28/2019
Thomas Ewing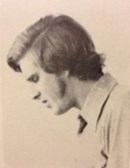 Thomas Lee Ewing, 68, of Pensacola, Florida passed away on January 2, 2019. He directed middle school band for 30 years, his first year in DeFuniak Springs, and the ensuing 29 years at Bellview Middle School, where he developed an award-winning band program, consistently earning top ratings at District Music Performance Assessments and Solo and Ensemble events, even being selected to perform at the prestigious University of Southern Mississippi 1984 Southern Directors Conference. Many of his band students have become leading band directors in the state and country as well as professional musicians in key positions in major symphonies.
Thomas Ewing also served as District Chairman for the Florida Band Association, as well as president of the Phi Beta Mu honorary band directors fraternity. He was a life member of the Florida Bandmasters Association.
In his retirement, Tom was a sought after band adjudicator for annual Solo and Ensemble events across northern Florida, and he enjoyed mentoring younger band directors.
Condolences may be sent to: Mrs. Cathy Ewing, 11543 Clear Creek Dr., Pensacola, FL  32514.
posted 1/5/2019
James W. "Chief" Wilson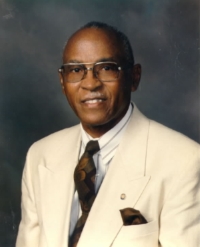 We are saddened to report the passing of James W "Chief" Wilson, former director of bands at Orlando Jones High School, Wednesday, December 5. Jim is a Past President of the Florida Association of Band Directors (1960-66), Past President of the Florida Bandmasters Association (1974-75), a distinguished member of the FBA Hall of Fame (2001), and a Life Member of the FBA. He was a giant among band directors in Central Florida and will be long remembered for his contributions to music education and to his students.
Watch his FBA Legacy Project Interview Here
Following are the arrangements for "Chief" Wilson:
Viewing - Thursday, December 13, 2018, 5 PM-7 PM, James W. Wilson Auditorium, Jones High School, 801 Rio Grande Drive, Orlando, FL 32805
Funeral Service - Friday, December 14, 2018, 11:00 AM, Majestic Life Ministries, 821 S. Kirkman Road, Orlando, FL 32811
Internment immediately following: Restlawn Cemetery, 1818 N 25th Street @ H. E. Thomas Jr. Parkway, Sanford, FL 32772
Officiant: Rev. Erika Rembert Smith, Pastor, Washington Shores Presbyterian Church, 3600 Rogers Drive, Orlando, FL 32805
Mitchell's Funeral Home, 501 Fairvilla Road, Orlando, FL 32808 in charge of all services.
posted 12/10/2018
William T. Reinecke

We are saddened to report the passing of William T. Reinecke on Sunday, December 9, at the age of 59.  Bill is a Life Member of the FBA, recent director of bands at Sanford Middle School in Seminole County, and a past Music Supervisor for Seminole County Schools.  
Bill graduated from Boyertown High School, Boyertown, Pa. at the age of 16. He received his undergraduate degree in music education from Lebanon Valley College, Lebanon Pa. at the age of 20. He received his Master's degree from the Universtiy of South Carolina in Music Education. And he was a member of Mensa.
He spent his 30 + years of teaching music and band directing in Florida at Apopka High School in Orange County and various Middle schools in Seminole County. He also spent several years as the Music Development Coordinator at the county level. He was an adjudicator of band assessments in the state of Florida. Bill loved to teach music. It was his passion. He loved to help his students perfect their musical skills and continuously challenged them to higher levels. His three passion in life were: Preparing students for musical performances, Adjudicating musical performances, and Playing trivia.
All services will be private and at the convenience of the family. In lieu of flowers, please make donations to the Muscular Dystrophy Association.
posted 12/10/2018
Ervin J. Hamme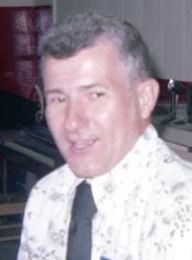 Former FBA President Ervin Hamme passed away on April 26, 2018. Erv was the FBA President in 1973 & 1974. He was a model Junior High band director at Kathleen Jr. High School from 1963 to 1983. His bands were regarded as among the finest in the state during those years. He was a gentlemen in every regard and a major contributor to FBA and Polk County Schools during his time with us in Florida.
A memorial service will be held at Bethesda Presbyterian Church in Aberdeen, NC on Sunday, May 27th at 3:00 p.m.  Condolences may be made online here. Boles Funeral Home of Southern Pines, North Carolina is serving the family. 
posted 4/30/2018
Tom Damato
We are very saddened to announce the passing of Mr. Thomas Damato, a former Associate Band Director at J.W. Mitchell High School in Pasco County. Mr. Damato had been involved with the Marching Mustangs since 2011 and has recently been teaching in Abu Dhabi. After more than 25 years teaching music, writing music, directing shows, and shaping young lives, his influence has spread worldwide. His students have been recounting stories, memories, and personal accounts of ways he has touched their lives all over since hearing of his death. 
A celebration of his life will be held on Tuesday, February 20 at the Church of the Suncoast, 13255 Byrd Dr #300, Odessa, FL, at 7:00 pm.
In lieu of flowers, the family is asking for donations in his honor.
posted 2/19/2018
Greg Murphy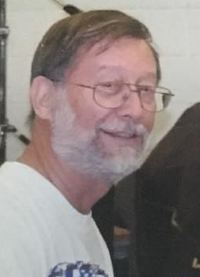 D. Gregory Murphy, 77, of Eustis, passed away Monday, December 4, 2017. Born in Erie, Pennsylvania, he moved to Eustis in 1967. He was the longtime Band Director at Eustis High School and Eustis Middle School. He also taught at Leesburg High School, Lakeview Middle School, South Sumter High School and Carver Middle School before retiring in 1999. Greg was an accomplished sailor and longtime member of the Lake Eustis Sailing Club. In 1972, he was Commodore of the Club and started the Washington's Birthday Regatta. After retirement, he played in many local bands including M & M Band, the LC Swing Band, the Lake Brass Ensemble, the Lake Concert Band and Jazz Vagabonds.
A celebration of Greg's life will be held at the Eustis High School Band Room on Tuesday, January 9th at 7:00 pm. In lieu of flowers, memorial donations may be made to the Music Association of Eustis, Inc. P.O. Box 1799, Eustis, FL 32727. Online Guestbook available at www.hardenpauli.com. 
posted 12/8/2017
Carol Jones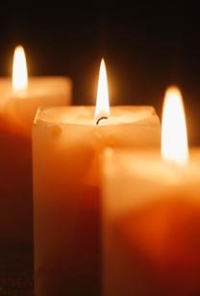 We are saddened to report that Carol Jones, wife of F. Lewis Jones, FBA Past President and Past Executive Director, passed away Friday evening, Nov. 17, 2017.
A visitation service will be held on Saturday, December 16, 2017 at John Wesley United Methodist Church in Tallahassee. Visitation will be at 3:30 p.m. and the service will begin at 4:30.
posted 11/20/2017
Bill Cannon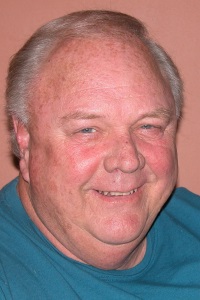 Mr. Cannon was the band director at Clearlake Middle School in Brevard county and the President of FBA in 1981 & 1982. He was a throughtful, caring person that always provided an encouraging word.  Thousands of people were influenced and touched by his gift. 
View Bill Cannon's Legacy Project interview here
The family is hosting a celebration of Bill's extraordinary life on Saturday, November 25 (also his birthday) at the Christ Central Church, 2018 N Cocoa Blvd. Cocoa FL at 1:00 p.m.
posted 11/4/2017
Lonnie Greene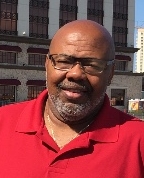 Lonnie Greene, Band Director at Lake Worth High School in Palm Beach County, passed away on April 11, 2017. Mr. Greene was a retired Band Director for the Palm Beach Lakes High School Rams for several years. He graduated from Florida A & M University and marched with the Famous Marching 100 Band during his tenure at FAMU. He also was a member of the Alpha Phi Alpha Fraternity. He will be missed by all of his family and devoted friends. A wake will be April 21 at 6:00 p.m. and the funeral will be April 22 at 11:00 a.m., locations will be announced later by Timothy E. Kitchens Funeral Home. In lieu of flowers, donations may be sent to his home or through this GoFundMe page. 
posted 4/12/2017
Ken Schwartz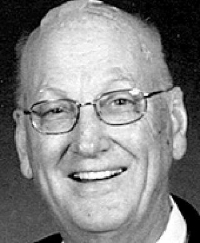 SCHWARTZ, Kenneth D. 78, of Lutz, FL passed away April 8, 2017. After serving in the Navy, he relocated to Jacksonville, FL and then to Lutz. He attended Florida State University and graduated with a B.S. degree in Music Education. While at Florida State, he was a member of several honorary music fraternities and Omicron Delta Kappa Society. He was a Public School Band Director at Oak Grove Middle School, Plant City High School, and Leto High School. He was also in private business until 2015.

A Memorial Service will be held at Lake Magdalene United Methodist Church Friday, April 14 at 10 am. A reception will follow the service for friends of the family. The reception is hosted by the United Methodist Women. In lieu of flowers, donations may be made to the Moffitt Cancer Center, Lake Magdalene United Methodist Church or the United Methodist Women. Loving remembrances may be expressed at: www.BlountCurryCarrollwood.com
posted 4/11/2017
Linda Mann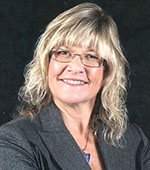 We are saddened to announce that our beloved FBA Past President, Linda Mann, director of bands at Diplomat Middle School in Cape Coral, passed away unexpectedly early Wednesday morning, February 22. We will update when more information becomes available. Our thoughts and prayers are with her family during this difficult time.
Services will be held Saturday, March 4, 11:00 am at Cypress Lake United Methodist Church, 8570 Cypress Lake Dr., Ft. Myers, FL 33919
In lieu of flowers, the family is creating a Memorial Scholarship fund. More information will be posted later.  Condolences may be sent to her parents, David and Fran Mann, at 337 Shore Dr, Fort Myers, FL 33905.
posted 2/22/2017
Gerald Poe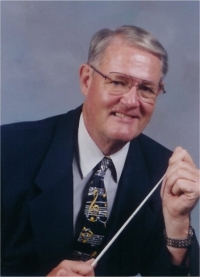 Dr. Poe taught in the public schools of Alachua County from 1986 to 2004. His jazz and concert bands were judged among the best in the state of Florida. Prior to teaching in Alachua County, Dr. Poe served as Director of Bands at the University of Florida, University of Colorado, University of Oregon and University of Portland, and taught public school in California and Colorado. His bands have appeared on national television over 40 times, and he has had more than 30 published articles and recordings. In 1984, Dr. Poe was in charge of the pre-game entertainment of Super Bowl XVIII, which was played in Tampa. The show featured 650 musicians of the combined Florida State University and University of Florida marching bands. This is the only time two major universities have joined to present entertainment for a Super Bowl.
Dr. Gerald Poe retired after 38 years of teaching in 2004. He was then appointed musical director of the Gainesville Community Band, and continued his career as a clinician, conductor, and performer throughout the United States and Canada. 
posted 2/7/2017
Kevin Frye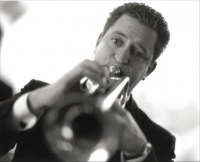 Kevin Frye lost his battle with cancer on December 25,2016. He was an incredible trumpet player, educator, and person. Kevin came to Florida in 1972 from his native New York. He was a Graduate of USF where he earned his master's degree in Music Conducting after his undergraduate studies in Trumpet performance. He was a professional Trumpet player and the leader of The Mike Eisenstadt Band. He was an active and valued member of Tampa's Jewish Community and through his music he shared "simchas" and bringing them joy by sharing his special talents for many years. He was a member of the Florida Wind Band and the orchestra Director at Madison Middle School, sharing his love of music for generations to come. 
In lieu of flowers Memorial Contributions may be made to Moffitt Cancer Center or to a college fund being established for his grandson.
The funeral will be conducted by Rabbi Betsy Torop at Congregation Schaarai Zedek, 3303 W Swann Ave, Tampa, FL 33609 on Tuesday, December 27th, 2016 at 1:00pm.
Shiva will be held 6pm on Tuesday, Wednesday, and Thursday this week (Dec. 27, 28, and 29th) at Congregation Beth Shalom, 706 Bryan Rd. Brandon, FL 33511.
posted 12/27/2016
Nathanial "Nat" Baggarly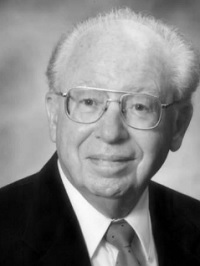 Dr. Baggarly was the band director at P.K. Yonge Developmental Research School in Gainesville in the late 1950's and early 1960, and later taught at Eau Gallie high School in Brevard County, and Brevard Community College in Cocoal, Fla. (Now Eastern Florida State College).  At BCC he was the jazz band director and woodwinds instructor, as well as a professor of music history, theory, and humanities. He later was promoted to division chairman of fine arts and then associate dean of instruction.
Nat was a warm and gentle spirit, a gentleman and a scholar. He possessed the gift of encouragement and he freely gave of himself throughout his career to his students and to the College. He was recognized as an outstanding educator and adjudicator by his colleagues in the Florida Bandmasters Association. He served as a district chair for FBA during his tenure in Gainesville, and in 2013 he was inducted into the FBA Hall of Fame's Roll of Distinction.
Read more about Dr. Baggarly in the October 2013 Florida Music Director and watch his FBA Legacy Project Interview. 
posted 12/4/2016
Roy Carter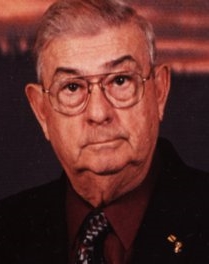 Roy F. Carter, age 86, of Tavares passed away on Wednesday, October 19, 2016. He was born October 13, 1930 in Chattanooga, TN to William Roy Carter and Musette Watson Carter. He received his Master's Degree from FSU. He moved to Lake County in 1984 from Belle Glade, FL. He was a beloved band director and a veteran of the U.S. Army, having served in the Korean War. He was a Methodist by faith. He was a member of Phi Beta Mu, Florida Bandmasters Association, and the Elks Lodge. He loved music and traveling and was also a Ham Radio Operator. He is survived by his son, Roy F. Carter, Jr. and his wife, Carolyn Carter; daughter, Lisa Peak and her husband, Mike Peak; 5 grandchildren and 6 great-grandchildren. He was preceded in death by his wife of 59 years, Patricia Shaw Carter. In lieu of flowers, memorial contributions may be made to Cornerstone Hospice, 2445 Lane Park Rd., Tavares, FL 32778.
See his FBA Legacy Interview
A Memorial Service will be held Saturday October 29th at 2:00 pm at:
Steverson, Hamlin & Hilbish Funeral Home
226 East Burleigh Blvd.
Tavares, Fla 32778
posted 10/21/2016
William A. Gora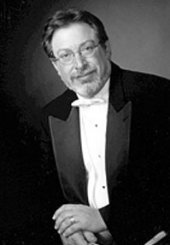 Dr. William A Gora, Professor Emeritus of Music and former Director of Bands and Professor of Saxophone at Appalachian State University since 1976, has passed away.  According to family members who posted the news, he passed away Sunday morning July 17, 2016, in Florida after a long fight with mantle cell lymphoma. He was 69. Dr. Gora has served FBA over the years as an Adjudicator at the State Concert Band MPA and State Jazz Band MPA.
posted 7/18/2016
Del Kieffner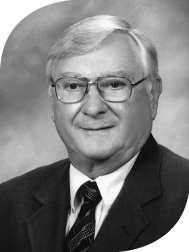 Delbert "Del" Kieffner, former band directer at Orlando Edgewater High School (1957-1973) and former Orange County Music Supervisor, passed away June 1 at 9:25 pm, one day after his 88th birthday. Del had a tremendous influence and impact on the lives of his former students and will be greatly missed. He thrived during those years with Jack Williams at Winter Park HS, Mark Casey at Boone HS, and Jim "Chief" Wilson at Jones HS. Be sure to see his Legacy Video on this web site. Our thoughts and prayers are with Marilyn and the Kieffner family. The service will be held Monday, June 6th, at 2:00 at the Winter Park Presbyterian Church, 400 S. Lakemont Avenue, Winter Park, Fla. 32792. There will be a reception at the church following the service - nothing prior.  
posted 6/2/2016
Arthur L. Berman
Arthur L. Berman, 71, of Ocala, passed away on December 13, 2015. Arthur was the Band Director for Miami Springs Middle School, retiring after 30 years. He was a member of the Greater Miami Symphonic Band for many years and also Director of the Central Florida Community College Variations Band in Ocala. He volunteered and served as a mentor to several youth in the Ocala area.
He is preceded in death by his mother, Florence Berman. Survivors include his loving wife, Diana C. Berman of Ocala; sons, Paul Berman of Gainesville, FL and Raul (Angela) Garcia of Tampa, FL; daughters, Jodi Serrano of Gainesville, FL and Jetzebell Valdez of Boca Raton, FL, and Harold Berman of FT. Mill, SC.
posted 1/4/2016