Thomas Ewing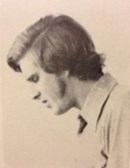 Thomas Lee Ewing, 68, of Pensacola, Florida passed away on January 2, 2019. He directed middle school band for 30 years, his first year in DeFuniak Springs, and the ensuing 29 years at Bellview Middle School, where he developed an award-winning band program, consistently earning top ratings at District Music Performance Assessments and Solo and Ensemble events, even being selected to perform at the prestigious University of Southern Mississippi 1984 Southern Directors Conference. Many of his band students have become leading band directors in the state and country as well as professional musicians in key positions in major symphonies.
Thomas Ewing also served as District Chairman for the Florida Band Association, as well as president of the Phi Beta Mu honorary band directors fraternity. He was a life member of the Florida Bandmasters Association.
In his retirement, Tom was a sought after band adjudicator for annual Solo and Ensemble events across northern Florida, and he enjoyed mentoring younger band directors.
Condolences may be sent to: Mrs. Cathy Ewing, 11543 Clear Creek Dr., Pensacola, FL  32514.
posted 1/5/2019
James W. "Chief" Wilson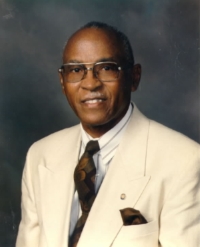 We are saddened to report the passing of James W "Chief" Wilson, former director of bands at Orlando Jones High School, Wednesday, December 5. Jim is a Past President of the Florida Association of Band Directors (1960-66), Past President of the Florida Bandmasters Association (1974-75), a distinguished member of the FBA Hall of Fame (2001), and a Life Member of the FBA. He was a giant among band directors in Central Florida and will be long remembered for his contributions to music education and to his students.
Watch his FBA Legacy Project Interview Here
Following are the arrangements for "Chief" Wilson:
Viewing - Thursday, December 13, 2018, 5 PM-7 PM, James W. Wilson Auditorium, Jones High School, 801 Rio Grande Drive, Orlando, FL 32805
Funeral Service - Friday, December 14, 2018, 11:00 AM, Majestic Life Ministries, 821 S. Kirkman Road, Orlando, FL 32811
Internment immediately following: Restlawn Cemetery, 1818 N 25th Street @ H. E. Thomas Jr. Parkway, Sanford, FL 32772
Officiant: Rev. Erika Rembert Smith, Pastor, Washington Shores Presbyterian Church, 3600 Rogers Drive, Orlando, FL 32805
Mitchell's Funeral Home, 501 Fairvilla Road, Orlando, FL 32808 in charge of all services.
posted 12/10/2018
William T. Reinecke

We are saddened to report the passing of William T. Reinecke on Sunday, December 9, at the age of 59.  Bill is a Life Member of the FBA, recent director of bands at Sanford Middle School in Seminole County, and a past Music Supervisor for Seminole County Schools.  
Bill graduated from Boyertown High School, Boyertown, Pa. at the age of 16. He received his undergraduate degree in music education from Lebanon Valley College, Lebanon Pa. at the age of 20. He received his Master's degree from the Universtiy of South Carolina in Music Education. And he was a member of Mensa.
He spent his 30 + years of teaching music and band directing in Florida at Apopka High School in Orange County and various Middle schools in Seminole County. He also spent several years as the Music Development Coordinator at the county level. He was an adjudicator of band assessments in the state of Florida. Bill loved to teach music. It was his passion. He loved to help his students perfect their musical skills and continuously challenged them to higher levels. His three passion in life were: Preparing students for musical performances, Adjudicating musical performances, and Playing trivia.
All services will be private and at the convenience of the family. In lieu of flowers, please make donations to the Muscular Dystrophy Association.
posted 12/10/2018
Ervin J. Hamme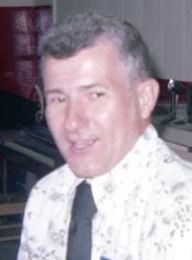 Former FBA President Ervin Hamme passed away on April 26, 2018. Erv was the FBA President in 1973 & 1974. He was a model Junior High band director at Kathleen Jr. High School from 1963 to 1983. His bands were regarded as among the finest in the state during those years. He was a gentlemen in every regard and a major contributor to FBA and Polk County Schools during his time with us in Florida.
A memorial service will be held at Bethesda Presbyterian Church in Aberdeen, NC on Sunday, May 27th at 3:00 p.m.  Condolences may be made online here. Boles Funeral Home of Southern Pines, North Carolina is serving the family. 
posted 4/30/2018
Tom Damato
We are very saddened to announce the passing of Mr. Thomas Damato, a former Associate Band Director at J.W. Mitchell High School in Pasco County. Mr. Damato had been involved with the Marching Mustangs since 2011 and has recently been teaching in Abu Dhabi. After more than 25 years teaching music, writing music, directing shows, and shaping young lives, his influence has spread worldwide. His students have been recounting stories, memories, and personal accounts of ways he has touched their lives all over since hearing of his death. 
A celebration of his life will be held on Tuesday, February 20 at the Church of the Suncoast, 13255 Byrd Dr #300, Odessa, FL, at 7:00 pm.
In lieu of flowers, the family is asking for donations in his honor.
posted 2/19/2018
Greg Murphy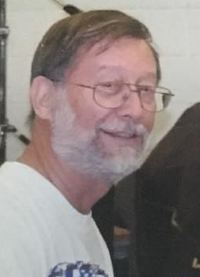 D. Gregory Murphy, 77, of Eustis, passed away Monday, December 4, 2017. Born in Erie, Pennsylvania, he moved to Eustis in 1967. He was the longtime Band Director at Eustis High School and Eustis Middle School. He also taught at Leesburg High School, Lakeview Middle School, South Sumter High School and Carver Middle School before retiring in 1999. Greg was an accomplished sailor and longtime member of the Lake Eustis Sailing Club. In 1972, he was Commodore of the Club and started the Washington's Birthday Regatta. After retirement, he played in many local bands including M & M Band, the LC Swing Band, the Lake Brass Ensemble, the Lake Concert Band and Jazz Vagabonds.
A celebration of Greg's life will be held at the Eustis High School Band Room on Tuesday, January 9th at 7:00 pm. In lieu of flowers, memorial donations may be made to the Music Association of Eustis, Inc. P.O. Box 1799, Eustis, FL 32727. Online Guestbook available at www.hardenpauli.com. 
posted 12/8/2017
Carol Jones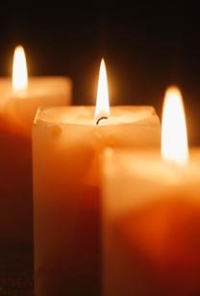 We are saddened to report that Carol Jones, wife of F. Lewis Jones, FBA Past President and Past Executive Director, passed away Friday evening, Nov. 17, 2017.
A visitation service will be held on Saturday, December 16, 2017 at John Wesley United Methodist Church in Tallahassee. Visitation will be at 3:30 p.m. and the service will begin at 4:30.
posted 11/20/2017
Bill Cannon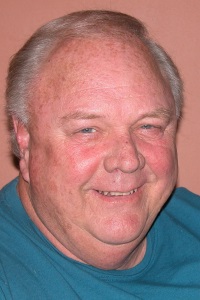 Mr. Cannon was the band director at Clearlake Middle School in Brevard county and the President of FBA in 1981 & 1982. He was a throughtful, caring person that always provided an encouraging word.  Thousands of people were influenced and touched by his gift. 
View Bill Cannon's Legacy Project interview here
The family is hosting a celebration of Bill's extraordinary life on Saturday, November 25 (also his birthday) at the Christ Central Church, 2018 N Cocoa Blvd. Cocoa FL at 1:00 p.m.
posted 11/4/2017
Lonnie Greene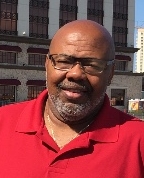 Lonnie Greene, Band Director at Lake Worth High School in Palm Beach County, passed away on April 11, 2017. Mr. Greene was a retired Band Director for the Palm Beach Lakes High School Rams for several years. He graduated from Florida A & M University and marched with the Famous Marching 100 Band during his tenure at FAMU. He also was a member of the Alpha Phi Alpha Fraternity. He will be missed by all of his family and devoted friends. A wake will be April 21 at 6:00 p.m. and the funeral will be April 22 at 11:00 a.m., locations will be announced later by Timothy E. Kitchens Funeral Home. In lieu of flowers, donations may be sent to his home or through this GoFundMe page. 
posted 4/12/2017
Ken Schwartz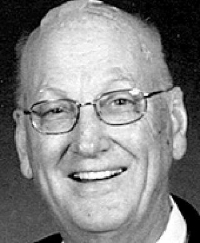 SCHWARTZ, Kenneth D. 78, of Lutz, FL passed away April 8, 2017. After serving in the Navy, he relocated to Jacksonville, FL and then to Lutz. He attended Florida State University and graduated with a B.S. degree in Music Education. While at Florida State, he was a member of several honorary music fraternities and Omicron Delta Kappa Society. He was a Public School Band Director at Oak Grove Middle School, Plant City High School, and Leto High School. He was also in private business until 2015.

A Memorial Service will be held at Lake Magdalene United Methodist Church Friday, April 14 at 10 am. A reception will follow the service for friends of the family. The reception is hosted by the United Methodist Women. In lieu of flowers, donations may be made to the Moffitt Cancer Center, Lake Magdalene United Methodist Church or the United Methodist Women. Loving remembrances may be expressed at: www.BlountCurryCarrollwood.com
posted 4/11/2017
Linda Mann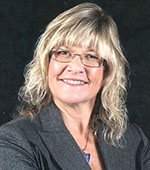 We are saddened to announce that our beloved FBA Past President, Linda Mann, director of bands at Diplomat Middle School in Cape Coral, passed away unexpectedly early Wednesday morning, February 22. We will update when more information becomes available. Our thoughts and prayers are with her family during this difficult time.
Services will be held Saturday, March 4, 11:00 am at Cypress Lake United Methodist Church, 8570 Cypress Lake Dr., Ft. Myers, FL 33919
In lieu of flowers, the family is creating a Memorial Scholarship fund. More information will be posted later.  Condolences may be sent to her parents, David and Fran Mann, at 337 Shore Dr, Fort Myers, FL 33905.
posted 2/22/2017
Gerald Poe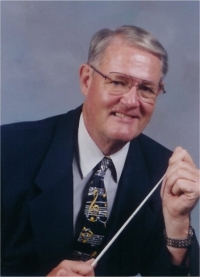 Dr. Poe taught in the public schools of Alachua County from 1986 to 2004. His jazz and concert bands were judged among the best in the state of Florida. Prior to teaching in Alachua County, Dr. Poe served as Director of Bands at the University of Florida, University of Colorado, University of Oregon and University of Portland, and taught public school in California and Colorado. His bands have appeared on national television over 40 times, and he has had more than 30 published articles and recordings. In 1984, Dr. Poe was in charge of the pre-game entertainment of Super Bowl XVIII, which was played in Tampa. The show featured 650 musicians of the combined Florida State University and University of Florida marching bands. This is the only time two major universities have joined to present entertainment for a Super Bowl.
Dr. Gerald Poe retired after 38 years of teaching in 2004. He was then appointed musical director of the Gainesville Community Band, and continued his career as a clinician, conductor, and performer throughout the United States and Canada. 
posted 2/7/2017
Kevin Frye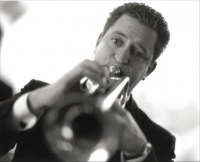 Kevin Frye lost his battle with cancer on December 25,2016. He was an incredible trumpet player, educator, and person. Kevin came to Florida in 1972 from his native New York. He was a Graduate of USF where he earned his master's degree in Music Conducting after his undergraduate studies in Trumpet performance. He was a professional Trumpet player and the leader of The Mike Eisenstadt Band. He was an active and valued member of Tampa's Jewish Community and through his music he shared "simchas" and bringing them joy by sharing his special talents for many years. He was a member of the Florida Wind Band and the orchestra Director at Madison Middle School, sharing his love of music for generations to come. 
In lieu of flowers Memorial Contributions may be made to Moffitt Cancer Center or to a college fund being established for his grandson.
The funeral will be conducted by Rabbi Betsy Torop at Congregation Schaarai Zedek, 3303 W Swann Ave, Tampa, FL 33609 on Tuesday, December 27th, 2016 at 1:00pm.
Shiva will be held 6pm on Tuesday, Wednesday, and Thursday this week (Dec. 27, 28, and 29th) at Congregation Beth Shalom, 706 Bryan Rd. Brandon, FL 33511.
posted 12/27/2016
Nathanial "Nat" Baggarly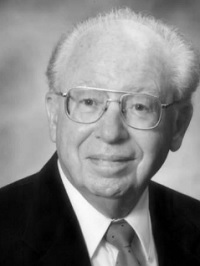 Dr. Baggarly was the band director at P.K. Yonge Developmental Research School in Gainesville in the late 1950's and early 1960, and later taught at Eau Gallie high School in Brevard County, and Brevard Community College in Cocoal, Fla. (Now Eastern Florida State College).  At BCC he was the jazz band director and woodwinds instructor, as well as a professor of music history, theory, and humanities. He later was promoted to division chairman of fine arts and then associate dean of instruction.
Nat was a warm and gentle spirit, a gentleman and a scholar. He possessed the gift of encouragement and he freely gave of himself throughout his career to his students and to the College. He was recognized as an outstanding educator and adjudicator by his colleagues in the Florida Bandmasters Association. He served as a district chair for FBA during his tenure in Gainesville, and in 2013 he was inducted into the FBA Hall of Fame's Roll of Distinction.
Read more about Dr. Baggarly in the October 2013 Florida Music Director and watch his FBA Legacy Project Interview. 
posted 12/4/2016
Roy Carter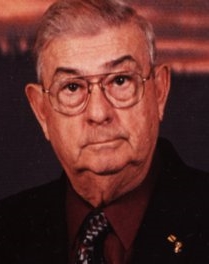 Roy F. Carter, age 86, of Tavares passed away on Wednesday, October 19, 2016. He was born October 13, 1930 in Chattanooga, TN to William Roy Carter and Musette Watson Carter. He received his Master's Degree from FSU. He moved to Lake County in 1984 from Belle Glade, FL. He was a beloved band director and a veteran of the U.S. Army, having served in the Korean War. He was a Methodist by faith. He was a member of Phi Beta Mu, Florida Bandmasters Association, and the Elks Lodge. He loved music and traveling and was also a Ham Radio Operator. He is survived by his son, Roy F. Carter, Jr. and his wife, Carolyn Carter; daughter, Lisa Peak and her husband, Mike Peak; 5 grandchildren and 6 great-grandchildren. He was preceded in death by his wife of 59 years, Patricia Shaw Carter. In lieu of flowers, memorial contributions may be made to Cornerstone Hospice, 2445 Lane Park Rd., Tavares, FL 32778.
See his FBA Legacy Interview
A Memorial Service will be held Saturday October 29th at 2:00 pm at:
Steverson, Hamlin & Hilbish Funeral Home
226 East Burleigh Blvd.
Tavares, Fla 32778
posted 10/21/2016
William A. Gora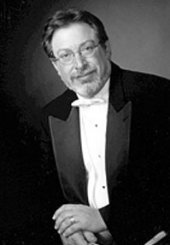 Dr. William A Gora, Professor Emeritus of Music and former Director of Bands and Professor of Saxophone at Appalachian State University since 1976, has passed away.  According to family members who posted the news, he passed away Sunday morning July 17, 2016, in Florida after a long fight with mantle cell lymphoma. He was 69. Dr. Gora has served FBA over the years as an Adjudicator at the State Concert Band MPA and State Jazz Band MPA.
posted 7/18/2016
Del Kieffner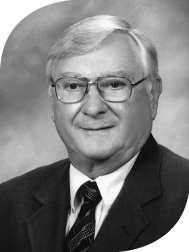 Delbert "Del" Kieffner, former band directer at Orlando Edgewater High School (1957-1973) and former Orange County Music Supervisor, passed away June 1 at 9:25 pm, one day after his 88th birthday. Del had a tremendous influence and impact on the lives of his former students and will be greatly missed. He thrived during those years with Jack Williams at Winter Park HS, Mark Casey at Boone HS, and Jim "Chief" Wilson at Jones HS. Be sure to see his Legacy Video on this web site. Our thoughts and prayers are with Marilyn and the Kieffner family. The service will be held Monday, June 6th, at 2:00 at the Winter Park Presbyterian Church, 400 S. Lakemont Avenue, Winter Park, Fla. 32792. There will be a reception at the church following the service - nothing prior.  
posted 6/2/2016
Arthur L. Berman
Arthur L. Berman, 71, of Ocala, passed away on December 13, 2015. Arthur was the Band Director for Miami Springs Middle School, retiring after 30 years. He was a member of the Greater Miami Symphonic Band for many years and also Director of the Central Florida Community College Variations Band in Ocala. He volunteered and served as a mentor to several youth in the Ocala area.
He is preceded in death by his mother, Florence Berman. Survivors include his loving wife, Diana C. Berman of Ocala; sons, Paul Berman of Gainesville, FL and Raul (Angela) Garcia of Tampa, FL; daughters, Jodi Serrano of Gainesville, FL and Jetzebell Valdez of Boca Raton, FL, and Harold Berman of FT. Mill, SC.
posted 1/4/2016